DESIGN & OPERATION OF INSTALLATIONS – DOSE CALCULATIONS – PROCESS SIMULATION & OPTIMISATION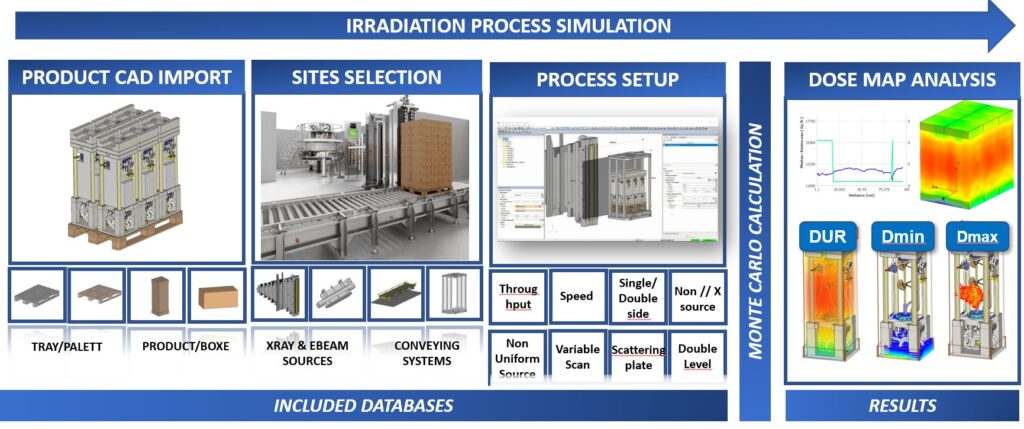 RayXpert is a software solution that associate a 3D modeling tool to a powerful computer calculation code. It allows to simulate Xray, Ebeam and Gamma Radiation Processing application in order to increase the performance and quality of your Industrial process.
Regarding to current dosimetry methods, purely experimental, RayXpert will give you access to powerful forecasting methods, and to all the reliability and responsiveness that a simulation tool provides.